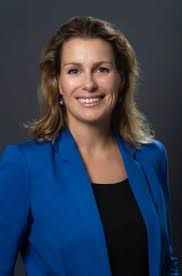 London, UK – 22 November 2019 – Stenn is pleased to announce that Chantal Joosse, Business Development Director – Strategic Partnerships, will speak at SCF Forum Europe on 28 November in Amsterdam.
Ms. Joosse will be participating on a panel on how supply chain finance can support growth in complex countries. The session will focus on how companies can overcome the challenges and take advantage of opportunities in emerging markets.
"In today's uncertain global trade environment, companies need to maximise supply chain efficiency while minimizing risk," said Stenn Group President Kerstin Braun. "Access to financing is difficult in emerging markets, as evidenced by the $1.5 trillion trade finance gap identified by the International Chamber of Commerce as the unmet need for global trade financing. Our mission at Stenn is to reach these markets with reliable trade finance solutions."
The SCF Forum Europe takes place on 28 November 2019 in Amsterdam. The Forum brings together treasurers, procurement directors, CFOs from the corporate world with experts from business schools, banks and technology companies who altogether represent the most comprehensive knowledge base on supply chain finance anywhere in the world.